TU Online classes – No Exams to be held amidst the pandemic
Tribhuvan Universities – Faculty of Humanities and Social Sciences (TU – FOHSS) have taken their decision back regarding conducting examinations amidst the pandemic situation. Since the situation is worsening, the faculty has come to this decision. They have also stated that the classes for the next semester shall begin from the first week of Bhadra, through online media. Previously, TU – IOE and TU – FOM had also decided the same.
According to the faculty's published notice, the classes for MA – third semester and BCA – second, fourth and sixth semester shall begin.
Examinations are not cancelled but halted until another notice.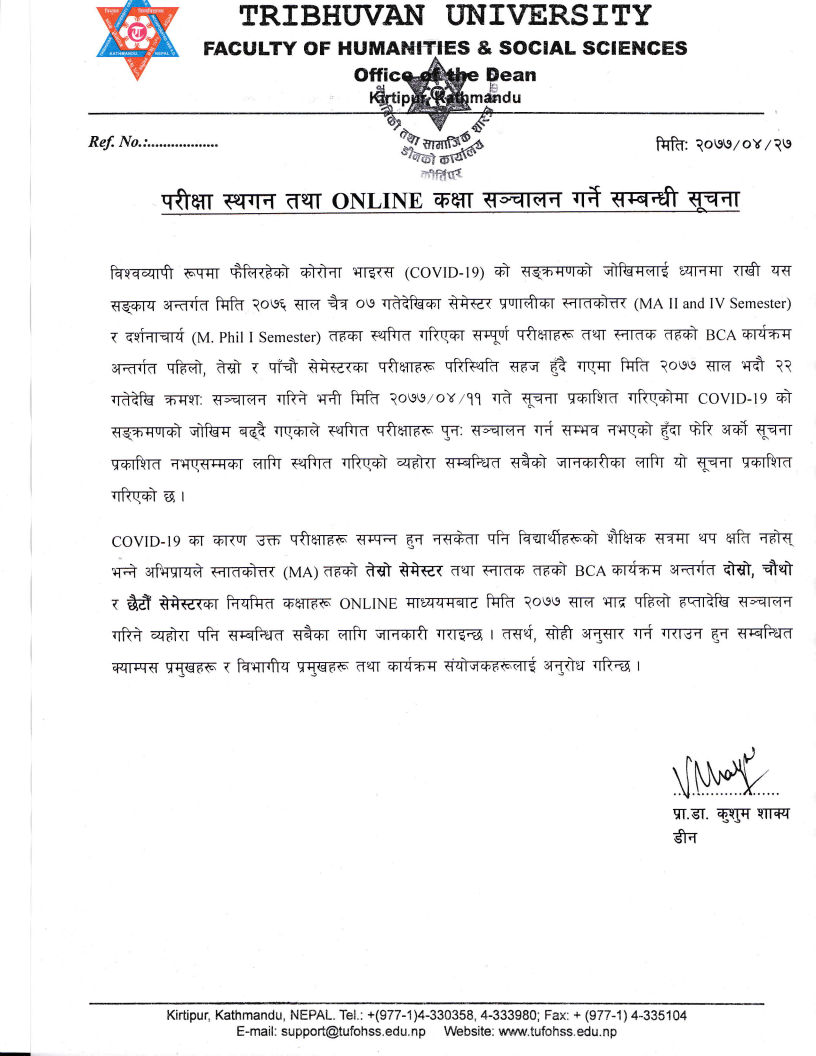 Download your copy of the notice from here.
Link to the Official Notice: Notice about Exam Postponed and Online Classes | 2077/4/27